Signal Relay Scarf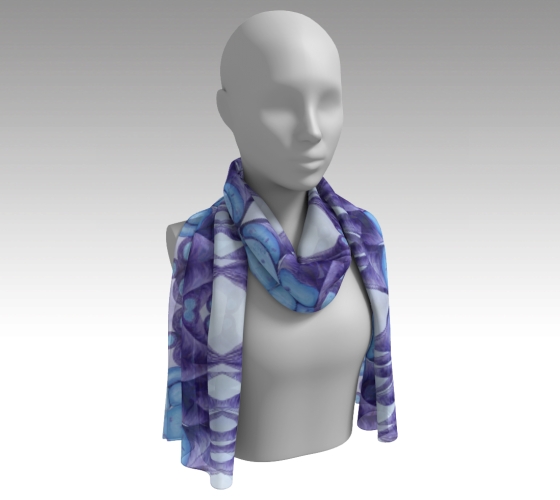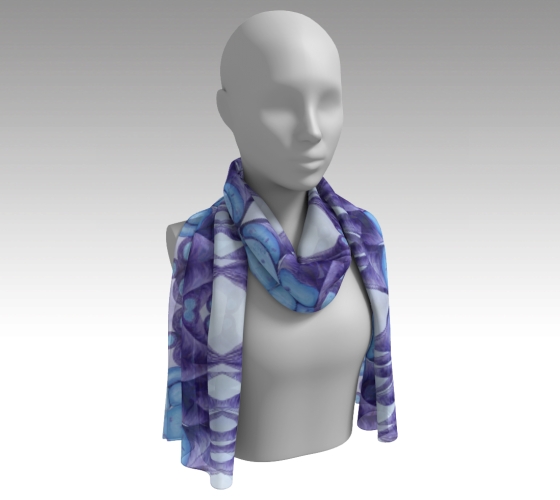 Signal Relay Scarf
Beautiful flowing polyshiffon long-scarf (54x12") designed from the original painting "Signal Relay" by Kathleen Sluka. This light, airy scarf is semitransparent with virbrant blue and purple colors. This scarf of neurotransmission showing synapses, axons and dendrites if the perfect gift for your favorite neurologist, neuroscientist or science lover.
All items are custom made and usually mail within 1-2 weeks. If you need it faster, please contact me for quotes on express processing, shipping, and costs.
Description: The painting shows axons and how they connect to relay signals from one neuron to another. This is called neurotransmission. Along axons on left side of picture signals are transferred electrically. On right I show synapses which relay signals chemically between neurons. The round vesicles have chemicals, called neurotransmitters, that are released from the end of an axon. These chemicals travel across a dynamic cleft to bind to receptors on an opposing heron, called dendrite. The signal is processed to eventually turn into another electrical signal before communicating with another neuron through a synapse. Mitochondria, oval shaped, provide energy for the process. Actin (depicted as squiggly lines in dendrites) provides support and structure and microtubules (straight lines in axons on left) are used to transport chemicals to the synapse.